Chiropractor J. Brion Jones, DC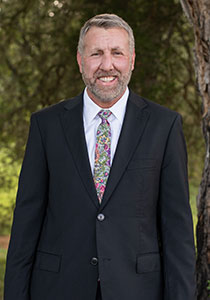 Over 20 years of experience; married with two children; served on Johnson City's Civil Service Commission; former reserve deputy for Washington County Sheriff's Department; past-president of South Knoxville's Business Association; Eagle Scout award from the Boy Scouts of America; volunteer coach for tee ball, basketball, soccer teams; attended school locally, including Pre-Med studies at East Tennessee State University; graduate of Life Chiropractic College, then Palmer Chiropractic College (post-doctorate); fluent in Spanish.
---
Chiropractor Timothy Scott Carruthers, DC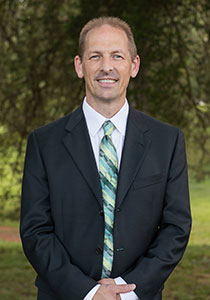 Dr. Scott Carruthers completed his undergraduate studies in 1993 at the University of Iowa, then went on to graduate from Palmer College of Chiropractic in 1997. He has served as a Faculty Doctor on chiropractic mission trips to the nations of Fiji, Bequia and Brazil. In 2004, he was featured as the Keynote Speaker for The Seven Miracles of Chiropractic, which was the grand finale of the Palmer College Homecoming celebration. Most recently, he was highlighted in the Doctor Spotlight section of the Summer 2016 edition of the Journal of the Tennessee Chiropractic Association. He was also a backstage chiropractor for Aerosmith and KISS.
In his spare time, Dr. Scott enjoys officiating football. He is a registered official in good standing with the NCAA, TSSAA, NASO and USA Football, working games ranging from 5-year-olds to college and semi-professional.
Dr. Scott and his wife Glynna have a son, Ben; a daughter-in-law, Carly; a granddaughter, Ava; a St Bernard, Bruno; a yellow lab, Raylen; and a cat, Ciara. They will forever cherish the memories of their St Bernard, Brandy ("she's just a great big sweetie") as well as the legendary Yellow Lab, Sonny ("he brings out the best in everyone").
---
Chiropractor James Shannon, DC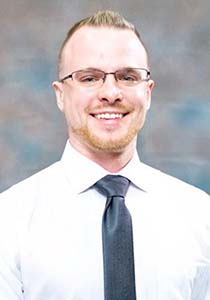 Dr. James Shannon, a native of Duncansville, Pennsylvania, has felt that it has always been his destiny to become a chiropractor. Growing up, Dr. Shannon observed first-hand the power of chiropractic through his father, who sustained a lower back injury during a motorcycle crash in 1984. After years of searching for an end to his pain, Dr. Shannon's father decided to visit a local chiropractor. Being able to observe his father slowly regain his life back, while also getting to experience chiropractic care himself, Dr. Shannon decided at the age of 11 he wanted to become a chiropractor.
Before attending chiropractic school, Dr. Shannon attended Arizona State University where he graduated with a Bachelor's of Science in Biochemistry. Upon graduating, Dr. Shannon attended Life Chiropractic College West in Hayward, California where he graduated with his Doctorates in Chiropractic. Before starting with Jones Chiropractic Clinic, Dr. Shannon has spent the past 4 years treating patients in Middle Tennessee as an associate chiropractor, with the goal of helping and serving as many people in the community as possible with principled chiropractic care. Education is a big part of Dr. Shannon's focus when it comes to shifting people's paradigms of health. Dr. Shannon is interested in research and the continued growth and development of a new form of health care that focuses on providing patients with care free of drugs, surgery, or medical interventions. In his free time, Dr. Shannon is a family man who enjoys spending time with his wife Victoria and daughters Audrey and Arianna.
---
Physical Therapist Kyle Hershberger, PT, DPT
Dr. Kyle Hershberger has over 10 years of experience as a Certified Exercise Physiologist in various settings across the country, including Apple Inc. Headquarters in San Francisco, CA and much more. He completed his Bachelor's degree in Exercise Science at Kent State University, and attended East Tennessee State University to become a Doctor of Physical Therapy.
Kyle is a firm believer in the utilization of exercise as medicine and evidence-based practice. He also appreciates the importance of staying on top of new and upcoming treatment approaches, and continuing to grow and adapt to provide the best possible patient care.
Kyle has a passion for helping his patients return to function beyond what they thought they were capable of. He understands that the rehabilitation process is both mental and physical, and advocates for his patients to not only return to their prior level of function, but to make changes that can improve their entire quality of life and prevent future injury.
In his free time, Kyle enjoys camping, paddle boarding, hiking and all things outdoors. He has driven across the country and back with his Australian Shepherd named Kona, camping along the way for nearly 2 months. He plans to eventually hike a large section of the Appalachian Trail, as well as the Pacific Crest Trail with his four-legged friend.
---
Family Nurse Practitioner Caiti Riden, FNP-BC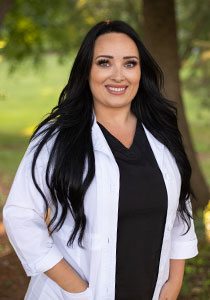 My name is Caiti and I am a Family Nurse Practitioner working here at Jones Chiropractic! My background ranges from working as an ICU nurse to working in an Aesthetics and Wellness-focused clinic the past year. I have always had a passion for helping others and truly enjoy what I do each day! I love to help patients feel their absolute best and listen carefully to their needs and goals.
---
Family Nurse Practitioner Linda Holmes, FNP-BC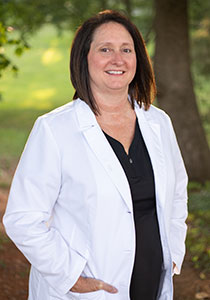 ---
About Us
Our physicians have over 20 years of experience. Our services include chiropractic manipulation, therapeutic rehab, myofascial release, massage therapy and dry needling.
---
Meet The Staff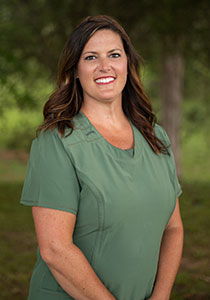 CTA / CXT
Jessica Thornburg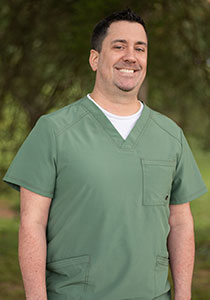 CTA / CXT
Chris Merrifield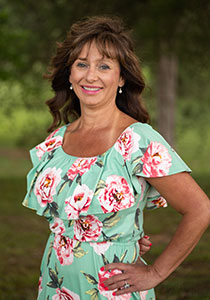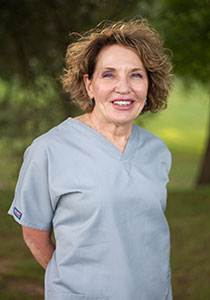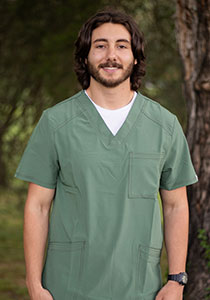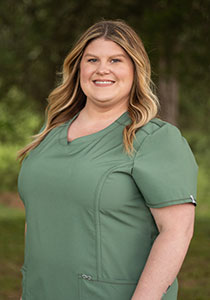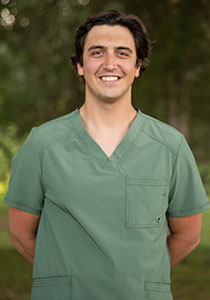 ---
Celebrities That Believe in Chiropractic Care
Monday
8:30am - 12:00pm
2:00pm - 6:00pm
---
Tuesday
8:30am - 12:00pm
2:00pm - 6:00pm
---
Wednesday
8:30am - 12:00pm
2:00pm - 6:00pm
---
Thursday
8:30am - 12:00pm
2:00pm - 6:00pm
---
Friday
8:30am - 12:00pm
2:00pm - 6:00pm
---
Saturday
Closed